DAS LÖWENLAND
Playing, sliding, dressing up, face painting, crafting, painting, listening to stories, climbing, building LEGO towers… There's never a dull moment in the Löwenland!
By the way: The very little ones are welcome to come to us with their mother, father, grandma, grandpa, aunt or uncle.
Apart from crafts, the ultimate playing paradise awaits your children on two floors in the Löwenland.
In the Löwenland our young guests between ages 3 and 12 can run wild under the professional supervision of our expert staff.
OUR KIDS-PROGRAMME:
There is a weekly programm in our Löwenland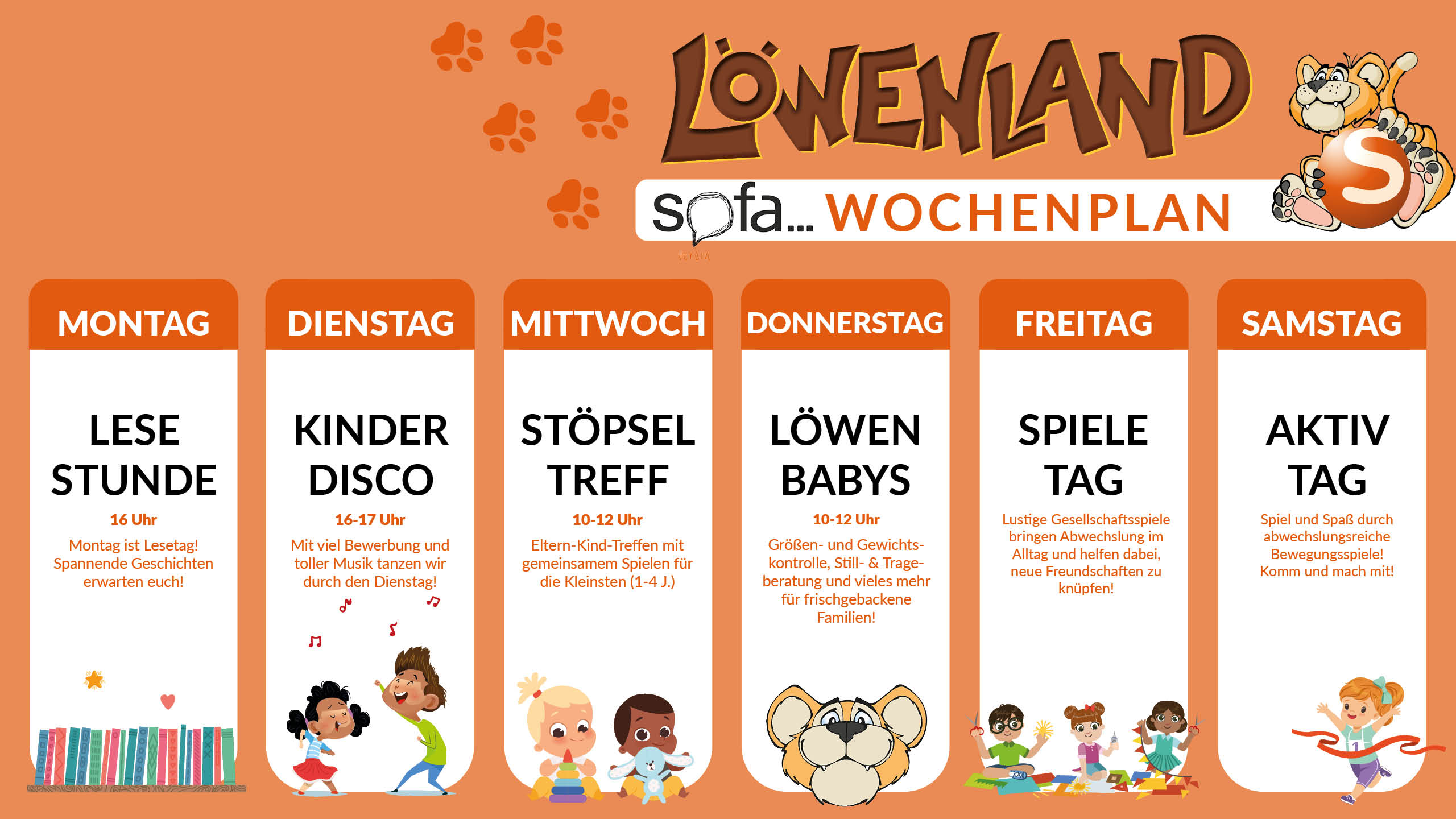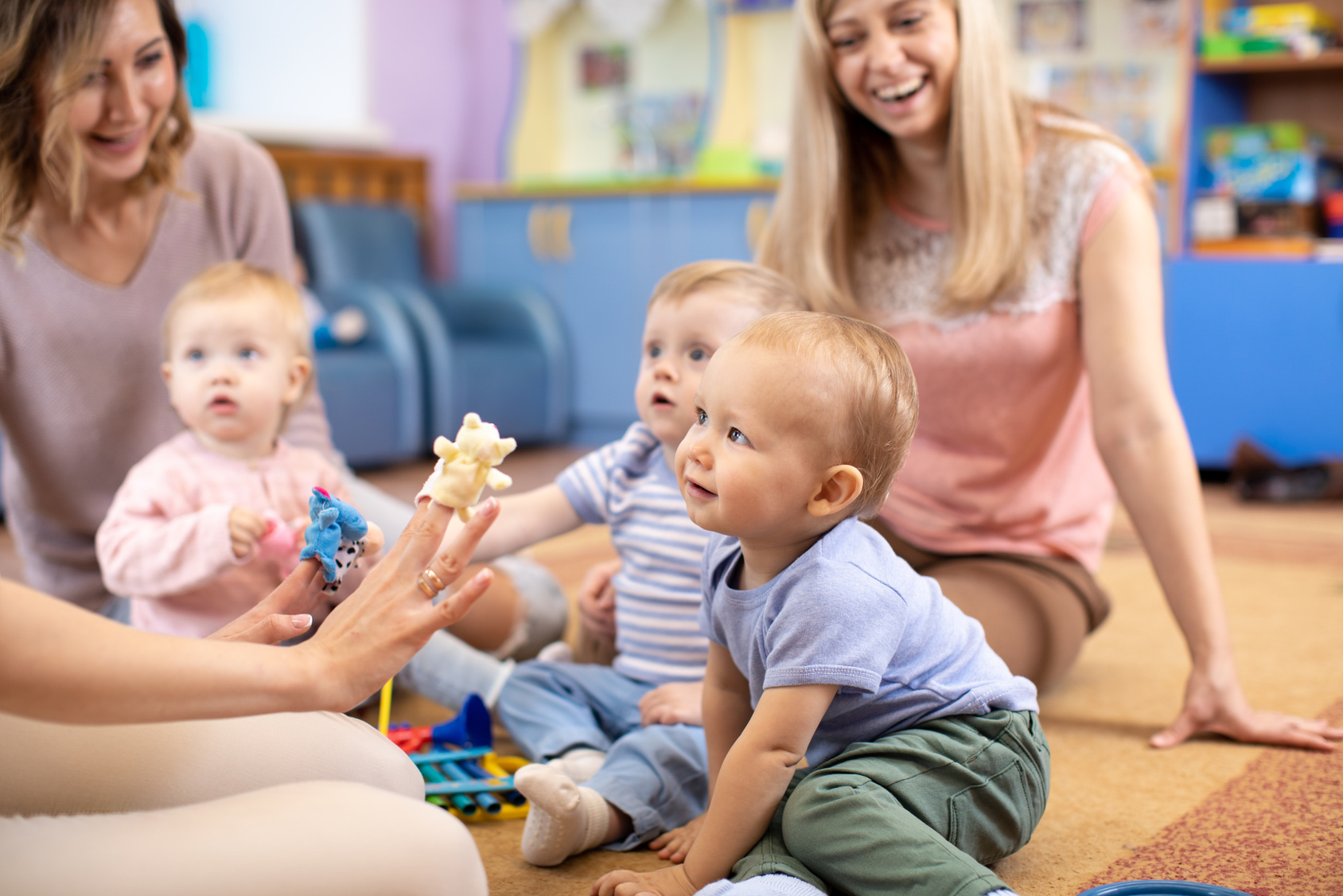 BABYMEETING & mini-SOFA
IN THE LÖWENLAND
The Babymeeting takes place every Wednesday from 10-12am (except vacations) in the Löwenland. Accompanied by mom, dad, grandma or grandpa, the little ones (1-4 years) can play, sing and do crafts together with other children. While the children play and make their first social contacts, the adults can talk about being parents over coffee and cake. Appropriate snacks are also available for the children.
On Thursdays from 10-12 am (except vacations) the mini-Sofa takes place. The offer is aimed at new parents and offers the opportunity for size and weight checks, breastfeeding, babywearing and parenting advice. A multi-professional team is happy to answer your questions about your baby's health.
Costs: € 2,80 / 2 hours.
CELEBRATE BIRTHDAY
AT LÖWENLAND
Party with friends in the jungle room or the sun room.
Great themes are waiting for you:
Safari party
Princess party
Disco party
Football party
Cinema party or an other theme party you wish