Personal Shopping
Remove surplus pieces from your wardrobe. With shopping companions/personal shopping we are on hand with help and advice to find your favourite suitable pieces together.
Shopping should become a pleasure again…
Programme for a shopping tour:
Meet Gundula Medwed-Schabauer and/or her sister Barbara Wieser in the ShoppingCity Seiersberg to find new favourite and fitting pieces for you. A wide range of shops awaits you.
Before a tour it is advisable to make use of a colour and style consultation, because this will allow a quicker and more sensible purchase.
You will enjoy new impulses and security when choosing your clothing.
As a Friend of Seiersberg you also profit here! The hourly rate for Friends is €50 instead of €65.
Image Consultation
Image is the total impression of a person. This means every person has an image, leaves an impression. Demeanour, communication and clothing influence an image greatly. Colours, style and clothing lead to a harmonious and optimal appearance.
"There is no second chance for a first impression."
Special price for Friends of Seiersberg:
image and business consultation for women (duration approx. 3,5 hours.) €210,- instead of €270,-
image and business consultation for men (duration approx. 2,5 hours.) €170,- instead of €220,-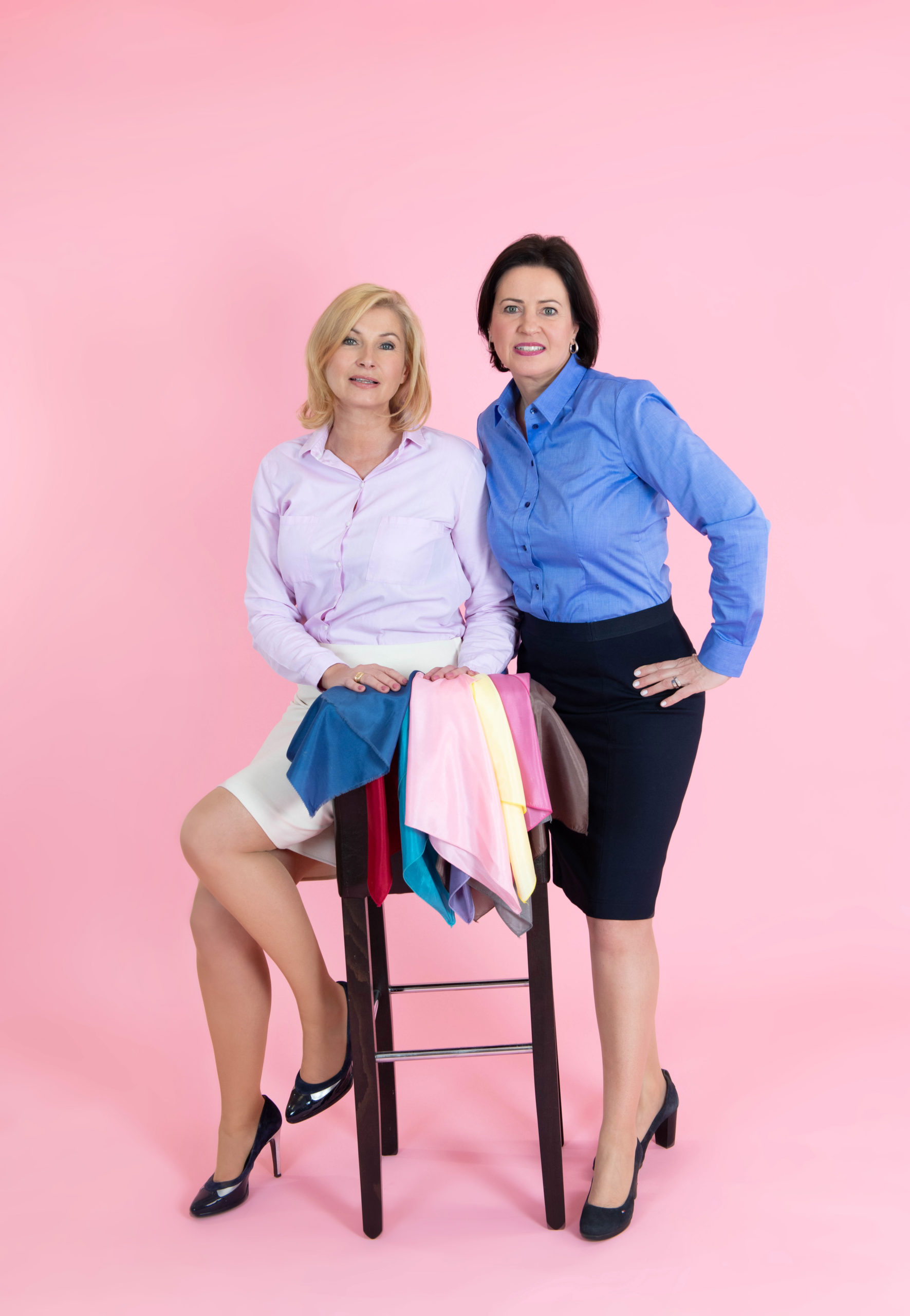 Colour Consultation
more attractive – fresher – more congenial – younger
Programme for a colour consultation:
fill in form
skin-tone analysis
determination of personal colours
(spring, autumn/fall, summer, winter type)
make-up consultation for women in the right colours
the perfect hair colour
the best colour combinations for your type
final with scarves and cloths
Special price for Friends of Seiersberg:
women: €120,- instead of €150,-
men: €99,- instead of €125,-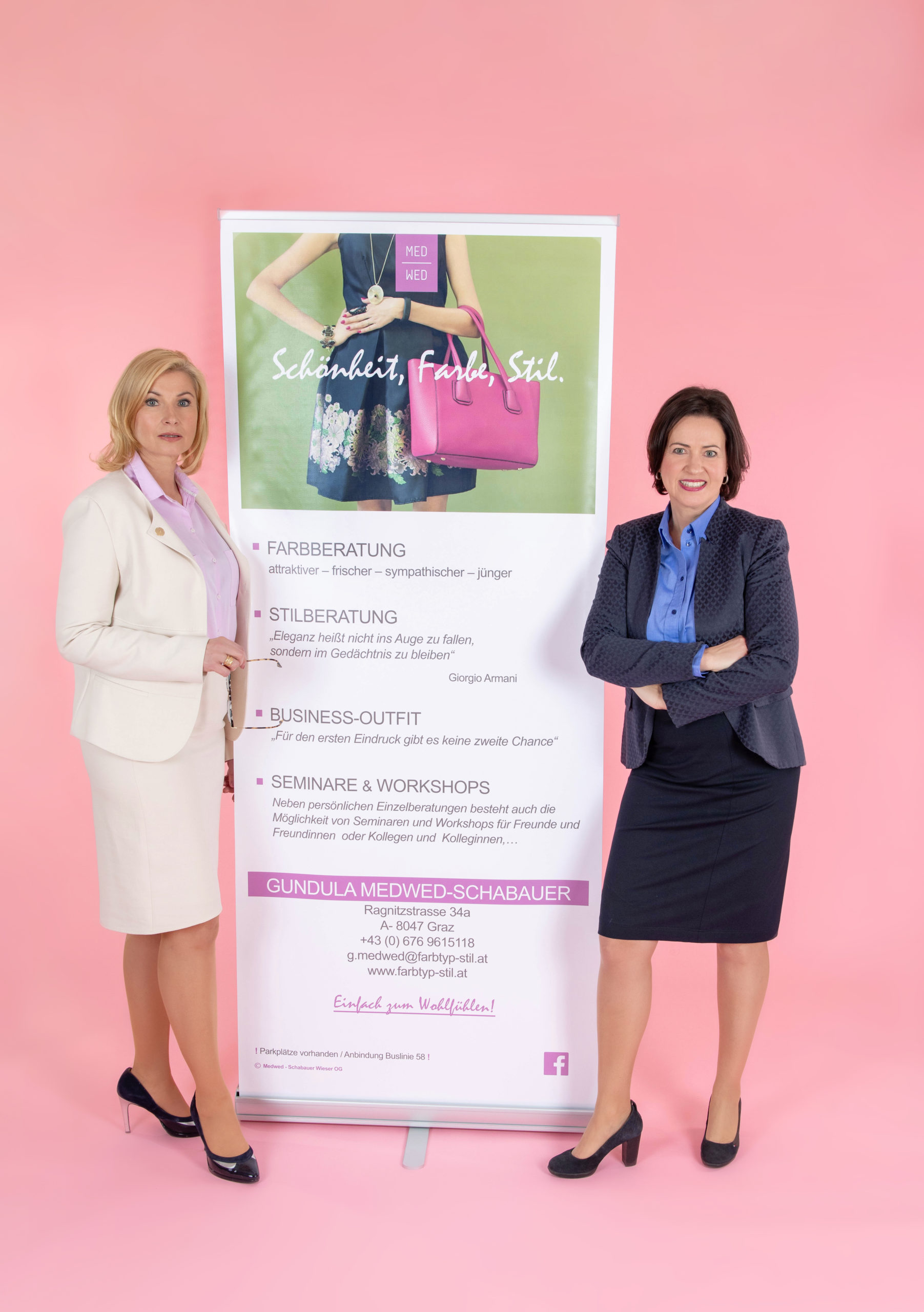 Style Consultation
Together with Gundula Medwed-Schabauer and her sister Barbara Wieser you will determine your personality, which is responsible for you style. You will talk through body types and analyse your proportions.
Programme for a style consultation – duration approx. 1 hour:
questions about your personality with subsequent evaluation
personal figure-type analysis, measurement of proportions and form
advice on suitable cuts, lengths, necklines…
glasses – perfect for the shape of your face
best use of suitable accessories
drawing-up of personal style sheet
Special price for Friends of Seiersberg:
women: €105 instead of €130
men: €88 instead of €110
Beauty, Coloure, Style
Gundula Medwed-Schabauer & Barbara Wieser
Ragnitzstraße 34a I A- 8047 Graz /Austria
Mobil: +43 (0)650 40 10 925  I  +43 (0)676 96 15 118
E-Mail: g.medwed@farbtyp-stil.at
www.farbtyp-stil.at
Ensure benefits now and register as a Friend!